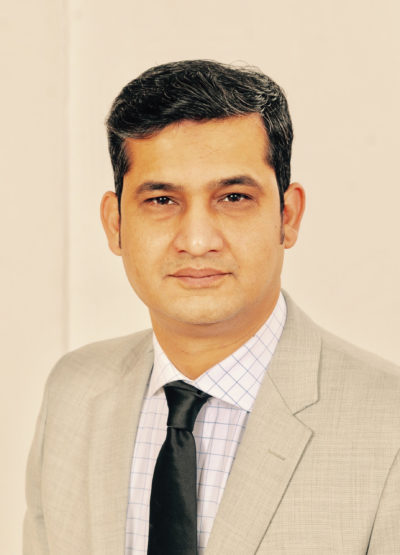 CEO's Message
E-commerce is an underperforming sector in Pakistan when compared within the region. Considering Pakistan's population size, dynamics and demographics, YTY increase in mobile penetration, improvement in payment gateways and other support standards, there is a definite needs of a Ecommerce market place. With advancement of technologies, there is now possibilities of delivering solutions with better engagement from customer that can lead to a multifold increase of current E-Commerce market, which stands for less than a 1BN USD.
Factors like presence of Alibaba and blossoming CPEC (China Pakistan Economic corridor) arrangements, is expected to support the market.
Social selling is an emerging phenomenon across the world with an unprecedented attraction from social networks users in the last 12 month or so. This market gained momentum during COVID situation. However, still works on manual support and processes adversely affecting the efficiency of selling process.
Based on the above defined backdrop, I am confident to see a YTY growth in Ecommerce market that will mark the country in the top 10 emerging ecommerce market place
On the work front with fortune 500
During his association with Ernst & Young, Asjad worked for several fortune 500 clients across Asia. His expansive experience across the GCC region has seen appointments at Tamweel, Istithmar World, Alislami, and other GCC large groups in coveted positions. Asjad has also been instrumental in developing and implementing financial systems for financial institutions regionally (UAE and KSA) and remains a member of the Institute of Public Accounts,
Passion for business
Besides working with International ventures, the innate business sense and enthusiasm runs in the blood as demonstrated through various managed local fashion outlets and jewelry business.
The world of digitalization
In this era where everything is transforming digitally, the need for sustainable and reliable e-commerce is inevitable. We at Vintega Solutions are well versed with the emerging challenges and hence we are ready to ease your burden.
Vintega Solutions- Flagbearer of reliable e-commerce in Pakistan
Vintega Solutions is all set to provide e-commerce solutions in the smartest possible way. The online market today is swarmed with an immense number of e-commerce websites offering products and services at lucrative prices. But unfortunately, online fraud is the darkest side of this digital business. The increasing number of online scams are proving fatal to the growth of potential businesses that can generate up to billion-dollar revenue. Knowing all possible threats to e-commerce platforms Vintega Solutions is ready to cater to all your e-commerce needs.